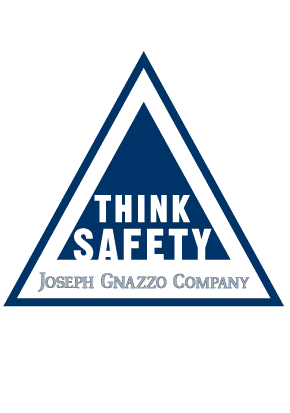 At the Joseph Gnazzo Company, Inc., our employees' health and safety is our highest priority. We have developed a comprehensive safety program to support a safe work environment. Safety is an integral part of all operations, whether it be in planning and development or in the execution of the work.
Our Safety Manager/Industrial Hygienist is responsible for safety training, instruction and response to safety issues. The Safety Manager produces a weekly bulletin, distributed to all employees, which keeps them abreast of updated safety procedures and tips on maintaining a safe and healthful workplace. Site supervisors are directly responsible for reducing or eliminating unsafe conditions or accidents on their jobsite. All employees are required to observe safe work procedures and use personal protective equipment. The Joseph Gnazzo Company, Inc. works diligently to comply with appropriate environmental and safety regulations such as those established by the OSHA, EPA, DOT and all other applicable federal, state and local regulations.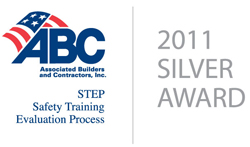 Our proven safety record reflects our commitment to employee welfare. In 2008, the Joseph Gnazzo Company, Inc. was the recipient of a Platinum Level Safety Training and Evaluation Process (STEP) award, presented by the Associated Builders and Contractors, Inc. (ABC), for the second year in a row. This national award recognizes our company's ongoing efforts to maintain outstanding levels of safety programs, policies and procedures. We have received STEP awards for in 2006 and 2007, in the Gold and Platinum levels respectively.