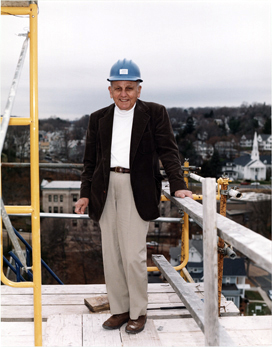 Since The Joseph Gnazzo Company's inception in 1965, Joseph Gnazzo insisted on quality and craftsmanship. Ever since childhood, Joseph had admired fine stone carving, and was determined to carry on the tradition of quality and exceptional craftsmanship within his own company.
Over four decades later, The Joseph Gnazzo Company is still dedicated to quality – hiring the most skillful masons, stone carvers and craftsman, and utilizing strong managerial leadership to continue our fine reputation. Joseph's son Gary now runs the company, ensuring that they pay strict attention to deadlines, contracts and budgets to make certain that our clients are thoroughly satisfied.
The Joseph Gnazzo Company is proud to have been chosen to preserve some of New England and the east coast's most treasured buildings and monuments.