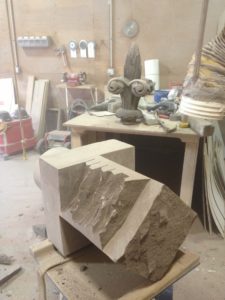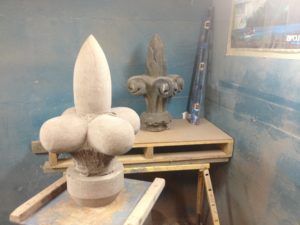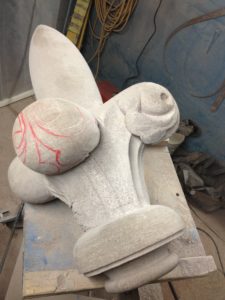 JGCI Sculptor Joe Barrieau working on a Portland Brownstone Finial Reproduction for Church of the Covenant in Boston MA…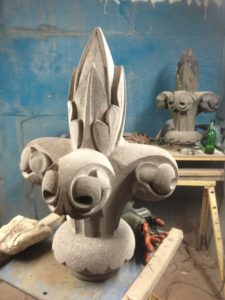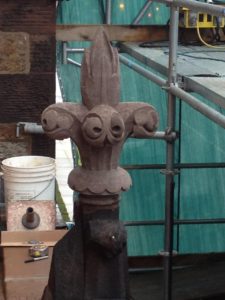 Stone carving is as much an art as it is a business. Our skilled artisans have spent years mastering a trade that has taken centuries to develop. Although we utilize modern technology to facilitate the process, much of this work takes painstaking human involvement and attention to detail. The years of rigorous training our sculptors and stone carvers have undergone allows us to expertly reproduce virtually any stone carving or decorative architectural detail.
Gnazzo regularly purchases old stone from demolitions and abandoned structures to keep an inventory that will be a perfect match for future restoration projects. Whenever possible, we acquire stone from the exact quarry a building's exterior came form. At Gnazzo, we're on top of every aspect to guarantee top notch results.
Although stone carving is beautiful, its expense is sometimes beyond budget requirements. In such instances, Gnazzo's stone repair and or casting techniques can be employed to create carved stone facsimiles at a fraction of the cost. The cast reproductions are practically identical to the originals, and are designed to last for many decades.