JOSEPH GNAZZO COMPANY
MASONRY SKILLS WORKSHOP
January 28, 2010 – The Joseph Gnazzo Company hosted Structures North Consulting Engineers for our first hands-on building owner and design consultant masonry skills workshop. This workshop provided demonstrations throughout the day of the craftsmanship and technology used by the Joseph Gnazzo Company on their projects.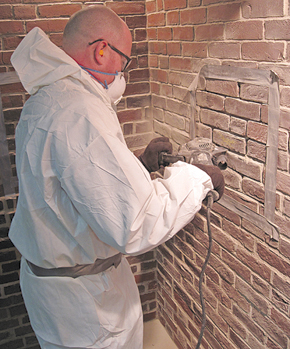 Topics covered;
Last Planner System pull plan demonstration
Cutting mortar joints using different tools
Removal of bricks using multiple methods
Re-pointing mortar joints
Brick laying and replacement
Stone fabrication
Stone repair using mortar type repair material
Stone repair using a "Dutchman"
Examples of job site hazards
Lean approach to construction and business enterprise
Ryan Lezak from Structures North commented after the workshop, "Everyone in our crew really enjoyed the experience and thought that it was an excellent learning opportunity."
This workshop is available to all building owners and design consultants at no cost. Please contact Gary Gnazzo to schedule a workshop for your firm.